TECHNOLOGY
Cloud/ Web Interface
One sure way to ensure your business is future-ready in a hyper-connected world is by leveraging the increased system performance, scalability and digitalisation capabilities that cloud computing offers.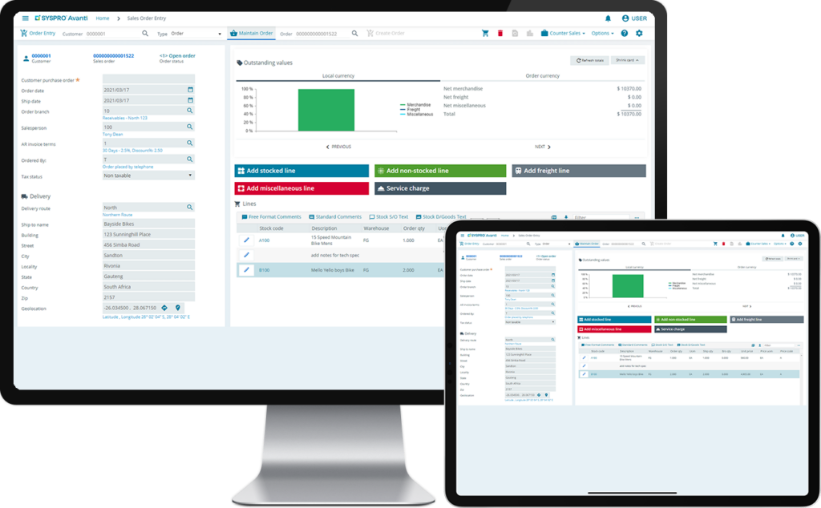 Reasons to consider Cloud Computing:
Do not want to acquire and maintain your own infrastructure
Limited by an inflexible ERP infrastructure
Want to manage your infrastructure resources more effectively
Want to easily scale up or down to respond quickly when opportunity strikes
Need to get your ERP up and running quickly
Legacy infrastructure limiting your ability to digitalise
" The number one reason for selecting a cloud-based solution is standardisation onto a single system across multiple entities "
(Source: Aberdeen, February 2019)
Whether deployed on-premise, in the cloud, or both (hybrid), SYSPRO's web interface, gives you the choice and flexibility to quickly and easily access your SYSPRO ERP solution through a web browser, on any device, 24/7, no matter where you are.
Users with different roles can access the Same ERP Application either through Windows UI or web interface, or even switch between both – while always having the Same Experience.
---