SOLUTIONS
SYSPRO ERP
With almost 30 years of experience in SYSPRO ERP, we bring you vast knowledge in the product and industry know-how. Being familiar with localised needs, our projects have a high implementation success rate, and continue to deliver returns with a continually evolving product.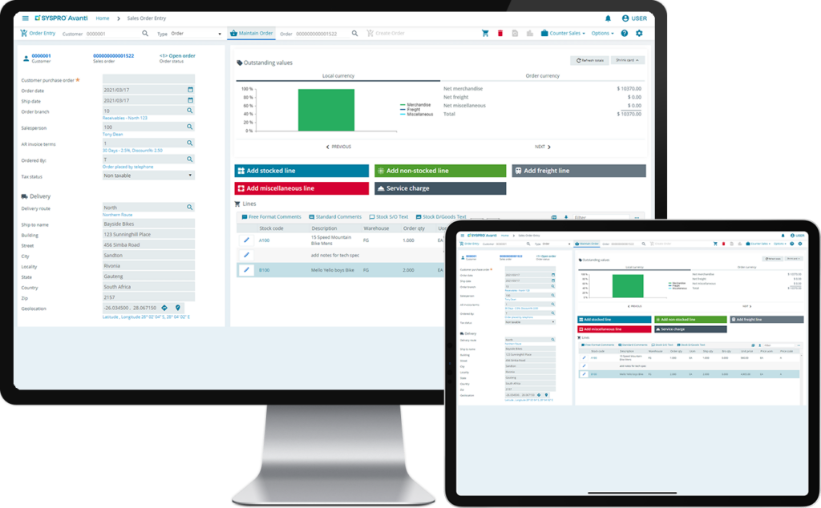 Why did we Partner SYSPRO?
LONGEST-STANDING INDEPENDENT ERP PROVIDER
As one of the longest-standing global independent ERP providers, with one of the highest customer retention rates in the industry, SYSPRO continues to be a customer- and partner-centric organisation with a strong commitment to their customer's success.
POWERFUL FEATURES AND RAPID DEPLOYMENT
SYSPRO's powerful features and rapid deployment methodology are unmatched. The depth of software functionality makes us an excellent fit for a number of selected manufacturing and distribution industries, including food and beverage, electronics, fabricated metals, automotive, machinery and equipment and many more.
GLOBAL TEAM AND PARTNER ECOSYSTEM
SYSPRO has a global team and partner ecosystem – operating in Malaysia, Philippines, Singapore, Indonesia and other surrounding countries in APAC. In partnering with SYSPRO, we are able to provide a team of industry experts who advocate best practice for your unique industry needs that can easily adapt and scale with business growth.
SYSPRO Certified
Our consultants are SYSPRO certified, working with you to achieve the full potential of your ERP investment.
Pre Sales Consultant
Project Manager
Financial, Distribution, Manufacturing Consultant
Support Consultant
Technical Consultant THE COMPANY
Established in 1978, SYSPRO is an industry-built Enterprise Resource Planning (ERP) solution designed to simplify business complexity for manufacturers and distributors.
For over 40 years, SYSPRO has improved technology for their customers based on their feedback and industry best practices. The total concentration on manufacturing and distribution has allowed SYSPRO to understand the people behind the business and what they need for their work and success.
SYSPRO's strengths lie in a simplified approach to technology, and their passion to deliver simplicity and innovation.
SYSPRO-Enterprise Resource Planning (ERP)
ERP systems automate and integrate most of your core business processes, so your people can be more efficient, less prone to error and faster. SYSPRO's industry-built ERP system gives you the flexibility to adapt your business models and processes quickly so you can gain resilience and agility, and position yourself for growth.
The real key to success in any business—no matter how big or small—is people. People bring dedication, creativity and ideas and when they thrive, so does the business. This is why SYSPRO business software has such a focus on simplifying success by providing an outstanding user experience. It goes beyond making the software easy to use. It means making that software straightforward and easily customisable to a user's specific role and business process.
The ERP Solution aspires to exceed customer requirements, is highly scalable, and can be deployed on-premise, in the cloud, or accessed from a mobile device. The visibility and usability factors that SYSPRO users enjoy are some of the top reasons why SYSPRO ERP Software is selected over competitive solutions. Future-proof your business and experience the power of simplicity.
Business Processes
Inventory Management
Order Management
Planning and Scheduling
Production Management
Procurement Management
Supply Chain Management
Warehouse Management
BUSINESS DIGITALISATION
Artificial Intelligence
Big Data
Bots
Managed Cloud Services
Internet of Things
Mobile
Social ERP
Manufacturing Types
Assemble to Order
Batch
Discrete
Engineer to Order
Job Shop
Make to Order
Make to Stock
Mixed Mode
Process
Industries
Automotive
Chemicals
Electronics
Fabricated Metal
Food and Beverage
Industrial Machinery and Equipment
Packaging
Plastics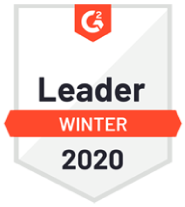 ---
G2 AWARD
SYSPRO has been recognised as one of the top ten ERP Software solutions within the G2 list of Leaders of ERP Suites Software, outranking several well-known industry leaders when it comes to ease of use, quality of support, and the ease of doing business.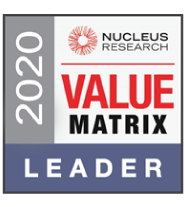 ---
NUCLEUS RESEARCH
SYSPRO has retained its position as a Leader in the 2021 Nucleus Research ERP Technology Value Matrix for the fifth consecutive year. The report lists SYSPRO's key differentiator as its industry expertise, demonstrating deep knowledge and the ability to manage the entire organization's financial, manufacturing, and distribution processes.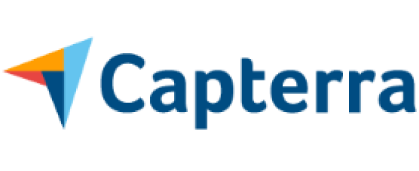 ---
CAPTERRA
SYSPRO has been named a top 20 Most Popular Enterprise Resource Planning software product by Capterra, an online service that helps organizations find the right software. It is an honor to be included in this list as it is heavily weighted based on user feedback.