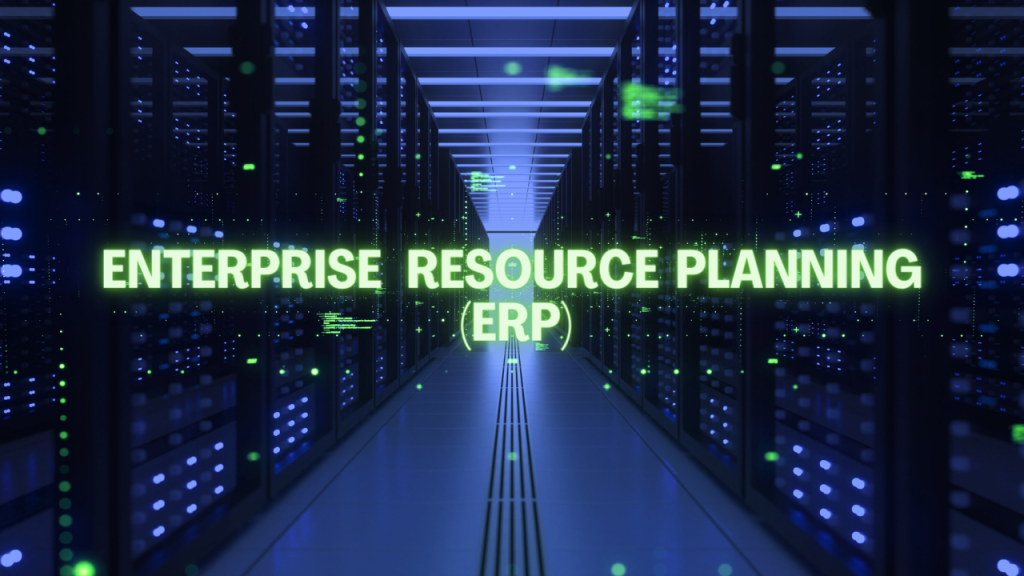 To maintain a competitive edge and continuously expand your business, it will be sooner or later before you adopt an ERP system. ERP systems are able to collect, organize and help organizations simplify complex operational structures. All your global inventory, order management, supply chain, accounting, human resources, procurement, CRM and financial data can be accessed instantly, the efficiency and the streamlined business operation as long as you have a sustainable, scalable, and comprehensive ERP system.
Most of the organizations are familiar with the term ERP, but many of them are not aware of what enterprise resource planning systems (ERP) are capable of offering to their business. In this article, we'll explain exactly what an ERP is, how it works and what it can do for your business to let you have a complete understanding of ERP.
What Is Enterprise Resource Planning (ERP)?
Enterprise Resource Planning (ERP) is a type of software that is used by organizations to manage day-to-day business processes in a single, central program that serves as the integrated management of business processes and applications. It is used to gain resilience and real-time agility to position your organization for growth.
Source: Youtube (Oracle)
It can be used in many business industries such as Distribution, Food & Beverage, Electronics, Automotive Parts & Accessories, Chemicals, Industrial Machinery & Equipment, Metal Fabrication, Packaging and Plastic & Rubber.  Many ERP software applications are important for companies because ERP systems can help them implement resource planning by integrating all of the processes required to run their companies into a single system. An ERP software system can also integrate planning, purchasing inventory, sales, marketing, finance, human resources, and more.
Types of ERP systems:
On-Premise ERP software: On-Premise ERP software is an enterprise resource planning software that runs on in-house servers at your own location, or at the location under your control. On-Premise ERP software isn't accessed through the internet and cannot be used outside of the physical workspace, but it can be used on mobile and handheld devices. An On-Premise solution offers the security and control of using your own IT infrastructure to connect with your people, processes, and systems.
Cloud-based ERP software: Cloud-based ERP is a system of enterprise resource planning software and tools hosted and managed offsite in the cloud by your vector. Cloud deployment allows you to focus on your business while not having to manage a lot of data. Cloud-based SaaS systems place more responsibility on the vendor than it does on you. Cloud ERP provides seamless, ongoing software updates that are included in your single, recurring fee. Cloud ERP deployment requires minimal IT involvement. This allows your team to focus on increasing their value to the company by spending more time on strategic growth initiatives.
On-Premises ERP vs Cloud-based ERP
Source: Youtube (NetSuite)
On-Premises ERP

Cloud-based ERP

Cost

Need time and resources for installation and maintenance

Have to make a substantial up-front capital investment in hardware and software licenses

Cloud-based ERP is provided in the form of

Software-as-a-Service (SaaS)

Speed of deployment

Slower, requires IT infrastructure installment

Faster as there is no need to install IT infrastructure.

Technology expertise

Requires skills to install, manage and upgrade the system

The system is updated automatically and managed by your supplier

Ease of use 

Requires some knowledge of IT

Cloud-based ERP is usually easier to use and requires less training

Scalability

You may need to have a powerful hardware to run the software

Scaling is easier with cloud ERP because you only need to buy more subscriptions

Features and customization

Some systems for On-Premise ERP systems may have been developed over many decades, so they have acquired pervasive sets of features that are also extremely customizable

Features and customizations depend on the subscription you buy

New features and upgrades

Takes a longer time to upgrade and have new features because you need to install them for each new release.

It will also be extremely difficult to upgrade if you have extensively customized the software

It will be immediately available to you after they release it.

Control

Can have absolute control over the On-Premises ERP software

All the control is all based on the program written by the developer
Hybrid ERP software: Hybrid ERP is a combination of On-Premises and Cloud Solutions to support your company's needs. The most common hybrid ERP arrangements that are being used are:
Two-tier ERP: We add a cloud ERP system to support some or all business units or regions (tier 2) while continuing to use the existing On-Premises ERP system for corporate functions (tier 1).
Supporting specific business functions: Cloud-based ERP solution suppliers provide better support in some specific functions, such as CRM or the ability to access ERP features from phones or other mobile devices while on the road (mobile ERP). 
Advantages of Hybrid ERP software
Many organizations had multiple business units in the past and implemented an ERP system On-Premises across the entire company for management and data sharing. This approach has the advantage of allowing you to share data across all business units and regions, as well as supporting the same business processes. This approach is often costly, cumbersome, and difficult to implement in practice.
Because of its many advantages, the hybrid ERP approach is becoming increasingly popular.
Lower cost:  It is often cheaper to purchase a cloud ERP system for different business areas or regions than to expand a single ERP system across all parts of the company. However, IT infrastructure and staff costs quickly add up.
Being responsive to business needs: Cloud ERP solutions allow business groups to choose from the right features to meet their local needs. This allows them to innovate faster than having to wait for corporate IT's large ERP system to be implemented.
Simpler processes: Simpler business processes may be possible for smaller units. A small unit may have a few accountants but the workflow for a larger division might be quite different. The smaller organization may find it difficult to follow the same process as the larger one.
History of ERP
Source: Youtube (SYSPRO)
The history of ERP began in the 1960s from the Material Requirements Planning (MRP) systems. It was developed by J.I. Case, a manufacturer of tractor and construction machinery that worked with IBM to develop the program that is believed to be the first MRP system. Large manufacturers later built these MRP systems themselves.
MRP systems, while expensive to produce, also require a team of specialists to maintain and take up a lot of space. Despite the disadvantages, early MRP systems were still very useful because they allowed businesses to track inventory as well as production. These systems helped manufacturers track their raw materials, and ensure that products were delivered to the factories in a timely manner. This allowed them to plan more production runs.
MRP systems saw widespread adoption in the 1970s. However, the technology was only accessible to large companies with the budget and resources for in-house design. It is only when several large software providers came into the picture that they were among the first to make this software readily available to businesses.
The 1980s is a milestone in the history of ERP systems. The first Manufacturing Resource Planning (MRP II) system appeared with more sophisticated solutions that supported the manufacturing process beyond inventory and raw materials procurement. MRP II systems allowed various departments involved in manufacturing to coordinate and have more advanced production scheduling capabilities.
By the 1990s, a research firm called Gartner coined the term "Enterprise Resource Planning (ERP)." The new name was quickly recognized by many businesses since ERP systems were now not only used in manufacturing but in many other industries as well to increase the efficiency of their entire operations.
This is when ERP systems were then given their current identity: a unified database that contains all information across the company. ERP systems also included other business functions such as accounting, sales, and human resources (HR) to provide a single source of accurate data for all employees.
Thanks to this, ERP systems continue to evolve throughout the 1990s. Before we entered the 2000s, one major breakthrough occurred: NetSuite introduced the Cloud ERP in 1998. 
Cloud ERP is widely regarded as an improvement from traditional systems. Businesses can access their business data via the internet from any device that has an internet connection. Cloud solutions allowed companies to eliminate the need to buy and maintain hardware. This reduced the IT staffing requirements and made it easier to be implemented.
Cloud ERP is branded as the new generation of ERP systems. It allows the ERP system that was once limited to enterprises to be accessible to small companies that lacked the capital to launch and support a resource-intensive On-Premises solution. 
Small and midsize businesses can now also enjoy the same benefits as large companies, including automated processes, improved data accuracy and greater efficiency
2 years later, Gartner introduced the idea of ERP II. The meaning of this idea is that ERP should be an internet-enabled system that can pull data from other sources, including front-office applications, like Customer Relationship Management (CRM), E-commerce and Marketing Automation, and back-end applications like Supply Chain Management (SCM) and Human Capital Management (HCM).
This was a major breakthrough because it made it easier for ERP systems to identify and solve issues while at the same time providing opportunities for improvement.
Nowadays, leading ERP systems can generate reports that show the performance of all aspects of a business's operations, sales, marketing, product development, HR, and operations. There are many applications that can be used to solve different business problems for different industries and business models while the ERP acts as the command centre for a large network of software.
ERP History Timeline
1960s: J.I. Casework with IBM and develop the basic Material Requirements Planning (MRP) systems.
1970s: More manufacturers use MRP systems and the first system providers were founded.
1980s: Manufacturing Resources Planning (MRP II) system debuted with more capabilities. 
1990s: A research firm called Gartner coined the term Enterprise Resource Planning (ERP) system, integrating it with all business functions.
2000s: ERP II (internet-enabled) system developed in 1998 and the Cloud ERP gains traction.
2010s: ERP system processes data in real-time, start to leverage machine learning, Internet of Things (IoT).
Future of ERP systems
Undoubtedly, ERP systems will continue to evolve as time passes, but what is the main future enhancement of ERP systems?
We can identify them by observing major technology trends like Artificial Intelligence (AI) and the Internet of Things (IoT). These two will definitely shape the future of ERP systems. As more and more businesses are catching on, a subset of AI that can learn to identify patterns in data to draw conclusions. At the same time, AI ERP systems can also eliminate manual tasks and predict future business trends. The most important of AI ERP systems is that they can learn to assimilate new data and feedback to become smarter and more effective over time by getting a large volume of data that is granular and diverse from ERP solutions.
As time goes by, AI ERP systems may be able to mimic human behaviours and create new opportunities for automated reporting, reconciliation and error detection.
ERP systems can also facilitate a new level by improving it with IoT-enabled technologies. Connected IoT devices and third-party applications like sensors, cameras, tracking systems and scanners will allow ERP to link and synchronize your office easily. API-supported ERP systems can receive data from further down an assembly line and send real-time alerts to us no matter where we are. For example, IoT devices can monitor the status and usage of industrial machinery to quickly alert managers of broken equipment so they can fix it before it becomes a bigger problem. Such a system can also take charge of inventory control, delivering data to the ERP backend in real-time, instantly updating inventory balances and cost calculations to keep your numbers accurate.
Reason Why Your Business Needs ERP System
Increase Efficiency For Your Company
Enterprise Resource Planning (ERP) systems serve to simplify a variety of business processes and avoid carrying unnecessary stock that will consume a lot of time and effort to handle manually. An ERP system enables you to understand the ongoing processes and allows you to know the exact number of stocks you have. It will also ease your workflow as repetitive tasks such as tracking inventory, monitoring working hours, distributing salaries and generating financial reports can be completed with just a few buttons.
ERP system also provides fast data access for managers and stakeholders in the company and allows you to automate many of your processes and make the decision more efficiently across the entire production process. This means that your work will have less duplication, better scheduling of resources, reduced downtime and most importantly, all of it is in real-time. 
A Better Analyzation Of Your Business Data
Having control and an overview of your data are undoubtedly essential factors in ensuring your company's success. However, as time goes by and the company grows, the complexity of data might get overwhelming and be hard to process manually.
With an ERP system, all data can be identified accurately because the system can eliminate the need to gather data by accessing data from one repository through many devices. The stakeholder can access cross-business data from one source but via many devices (including phones and tablets) regardless of where they are. 
Mobility And Flexibility
Through the ERP system, all data from different departments of an organization will be streamlined into a unified platform. As an effect of the pandemic, the modern workplace has become more popular in Malaysia. Unlike before, employees nowadays expect to work in a workplace that embraces digital technology and tools of 21st-century design. To put an easy understanding of the modern workplace, you can think of it as a set of technological, physical and psychological conditions aimed to achieve employee satisfaction while improving the quality and effectiveness of their work experience. Because of this, flexibility and mobility ERP software have become a major important factor in modern business. ERP solutions today allow users to process multiple functions by leveraging a centralized database to provide accurate information to any user, anywhere in the world or on any device. Therefore, remote access to crucial data in the database is important and a crucial factor that saves the company both time and energy that comes from controlling the ERP system manually in the company. With this, you can work anywhere as long as you have access to the internet.
Meet Expectations Of Customers
Many customers now have high expectations. To maintain or improve your business reputation, you have to ensure that their requirements are fulfilled. For example, they may want to browse a product catalogue in-store, place an order online, receive the item at the closest retail outlet, and have it picked up for repairs from home.
At the same time, your customer also expects to receive consistent service that is worth the money they pay. To make sure your business can communicate with each other and carry out the plan smoothly, businesses have to invest heavily in ERP systems so that the organization can adapt and fulfil these high expectations.
Regulatory Compliance And Security
Integrated ERP software can be used to ensure back-office operations comply with regulatory rules in the manufacturing industry. Many ERP providers keep track of regulatory changes and compliance and update their software to meet new requirements.
Enterprise Resource Planning (ERP), the software streamlines data processing and improves internal processes. They also increase security by providing features such as regulated data access or in-built firewall systems. Your system administrators will find it easier to monitor and control the security of your software by integrating multiple processes into one system.
Managing All Your Business With One System
Managing multiple systems across a big organization is definitely a nightmare for the IT department. They need to customize, integrate and maintain each system individually and also them regularly. Not just that, a company will inevitably have many different business processes that require the implementation of widely different applications to manage and control day-to-day operations. 
Sometimes, even a system upgrade alone can cause a lot of trouble to solve. Managing all the systems manually is undoubtedly inconvenient no matter in what aspect as it will only waste resources.
It's time to find alternatives – you can easily overcome all the problems above with just one ERP system implementation.
The typical structure of a manufacturing ERP solution consists of these main functional categories:
Financials

Human resources

Manufacturing management

Inventory management

Purchasing management

Quality management

Sales management
Your organization may not be using an enterprise-wide ERP system. Instead, it might use a different application for each function. Many problems can arise when businesses are managing multiple functions independently. These issues include:
Data errors

Duplication of records or functions

Inadequacy of visibility to the entire business

Communication between business areas is poor
ERP solutions integrate all these business functions into one system that allows them to communicate. Your ERP system can automatically generate a transaction for finance, create a work order for the production floor, update inventory and notify purchasing to replenish stock.
Your company can have one system of records to manage its processes and information. This will allow all functional areas to base their decisions on the same data. All departments can use the same information to run their business, resulting in one version of the truth.
Sign For You To Decide If Or When You Need A ERP System for Your Business.
Source: Youtube (Zibtek)
Every business has its own set of challenges that are different from one another. The question is then how do you tell if your business requires ERP? 
These are the indicators that an ERP system is a good choice for your business.
Staffs spend too much time doing tasks that should not be done manually.

Access to the information you need to make business decisions is slow and inconvenient.

Your company works with different suppliers or vendors in different countries or regions.

There are many applications you have used for your business over time, but they do not connect to one another.

It is impossible to keep track of your inventory levels every day.

Too much time is spent searching for information and trying to improve productivity and efficiency.

Your employees can't collaborate or share information easily among themselves.

You can't access important business data or information when you are not in the office.
Problems are only addressed when they're too late. In other words, proactiveness is not an option when it comes to identifying and fixing problems in your business processes.
If you feel that most of the above points are relevant to your situation, it is time to find the best ERP solution.
The Benefit Of Cosmo Synergy ERP Systems on Business
Benefits of SYSPRO ERP In Distribution:
SYSPRO ERP Distribution Software gives you the tools you need to manage all distribution channels and processes in your business. It allows maximum control and flexibility over inventory and operations. Overall, ERP for distribution helps tighten controls and streamline inventory. It also provides tools that help improve forecasting and planning to match supply and demand.
The solutions provided by the SYSPRO ERP Distribution Software:
Use the Product Recall System to quickly identify and retrieve defective products from customers and perform a complete product recall.
By balancing supply and demand, forecast errors can be minimized.
Facilitate transparency, compliance, and quality control in the selection and procurement of suppliers.
Automated and streamlined processes for tracking and authorizing customer returns, warranties, claims, and complaints.
Automated processing with barcoding allows you to manage multiple locations for different product types and quality.
Benefits of SYSPRO ERP In Food & Beverage
Food and Beverage manufacturers face one of the most difficult challenges today. As packaging and traceability become more and more important, the company must meet an ever-increasing number of regulatory and compliance requirements. In addition, they must also report on their manufacturing processes. This emphasis on compliance and good governance has resulted in a greater focus on sustainability. This is true across all industry players, including distributors, retailers, and restaurants. In fact, it applies to the entire supply chain.

The solution provided by the SYSPRO ERP software:
SYSPRO's Manufacturing Operations Management Solution will increase productivity, reduce loss, and lower production costs.
Quickly and efficiently perform a product recall by quickly identifying and retrieving defective products from customers with the Product Recall system.
By balancing supply and demand, forecast errors can be minimized.
Allow co-product manufacturing and plan for byproducts; identify related products that share recipes; assign ingredients and operations across coproducts; calculate costs and quantities.
Facilitate transparency, compliance, and quality control in the selection and procurement of suppliers.
Automated and streamlined processes for tracking and authorizing customer returns, warranties, claims, and complaints.
Benefits of SYSPRO ERP In Electronics
To be a successful manufacturer in the Electronics sector, agility and speed are crucial to overcoming the challenges of product innovation, short product lives, high inventories, and complex supply chains. An ERP solution must enable automation, integration, visibility, data collection and cross-communication throughout your entire supply chain.
The solution provided by the SYSPRO ERP software:
SYSPRO's Manufacturing Operations Management Solution will increase productivity, reduce loss and lower production costs.
Product life cycle management can improve product control.
Continuous improvement programs ensure compliance and zero-defect initiatives and reduce product recalls.
By balancing supply and demand, forecast errors can be minimized.
Reduce inventory, obsolescent stock and lead time to customers
Automated and streamlined processes for tracking and authorizing customer returns, warranties, claims, and complaints.
Integrate business partners throughout your supply chain and to other systems, whether on-premise or in the cloud. Use Artificial Intelligence and Machine Learning to uncover hidden trends and anomalies in your company.
Benefits of SYSPRO ERP In Automotive Parts & Accessories
Over the past decade, the automotive industry has experienced tremendous growth. There are many emerging trends that require a shift in manufacturing practices. These include increased safety requirements such as CO2 emissions, the rise of connected systems and autonomous cars, cost-effectiveness despite a complex supply chain, and the need for greater transparency and good governance, particularly regarding product recalls.
The solutions provided by the SYSPRO ERP software:
You can remain profitable in the face of fluctuating raw material costs and margins. Visibility to the costs and profits across your business allows you to identify issues immediately. This includes variations in expected and actual production and raw material costs, late supplier deliveries, obsolete, slow-moving, excessive inventories, and product defects or scrap.
You can control product design changes. Your ability to create new products or modify existing designs is crucial to your business's success. SYSPRO offers tools that streamline and track the creation of new product designs or amendments to existing designs. It also provides cost information.
Enhance management processes for Original Equipment Manufacturer (OEM) returns, OEM rebates, OEM promotion, OEM warranty claims, and OEM warranty claims.
Integrate easily with supply-chain partners, 3PLs and customer electronic ordering.
Increase customer responsiveness in all aspects of design, engineering, and configuration.
You can digitally transform your business to integrate business partners throughout your supply chain and to another system, either on-premise or in the cloud.
Enhancing The Quotation Process
Customers will be more satisfied with accurate estimation and quotations if they are able to improve the process of obtaining quotations.
Benefits of SYSPRO ERP In Chemicals
Volatile commodity prices from economic uncertainties; globalization and industry consolidation; low margins and high fixed costs; changes in regulatory requirements. It's obvious that the plastic and chemical industries face many challenges. You could miss opportunities or even face regulatory penalties if you don't have the right data insights or software solutions.
The solution provided by the SYSPRO ERP software:
Protect Research and Development (R&D) and manage formula development.
Reduce compliance risks and manage hazardous materials.
Less waste through better inventory and material management.
You will be responsible for the transportation, storage and handling of hazardous materials.
Manage Complex Production Recipes
Complex production recipes can be managed.
Companies that make by-products from their manufacturing processes can manage them. They want to sell, recycle or use these byproducts for other value-added purposes, instead of dumping them as scrap.
Assure production quality and conform to SDS and ISO requirements.
For smarter decision-making, improve real-time visibility throughout your operations.
You can reduce costs, eliminate waste, and still be flexible and responsive.
Benefits of SYSPRO ERP In Industrial Machinery & Equipment
You may face many business challenges as a manufacturer in the Industrial Machinery and Equipment sector, including an inaccurate supply chain and inventory forecasting, disconnected legacy system, premature failure of machinery, and delivering products quicker than expected.
These challenges and the need for accurate price forecasting, strong financial controls and the ability to fully trace and implement warranties on goods are signs that you need a good ERP system.
The solution provided by the SYSPRO ERP software:
Enhance management processes for Original Equipment Manufacturer (OEM) returns and OEM rebates, OEM promotion, OEM warranty claims, and OEM warranty claims.
Integrate easily with supply-chain partners, 3PLs and customer electronic ordering.
Increase customer responsiveness in all aspects of design, engineering, and configuration.
Transform your business by integrating business partners throughout your supply chain and other systems.
To gain rich insights into unidentified patterns and anomalies in your business, leveraging the power of AI and Machine Learning.
Increase customer satisfaction through accurate estimating and quoting.
Benefits of SYSPRO ERP In Metal Fabrication 
As a manufacturer of fabricated metal products, you would understand that success is dependent on tightly managing your complex supply chains. This involves working with customers to create the best products while maintaining quality, tolerance, and material specifications. It is important to offer a complete range of services – from design to delivery, while maintaining flexibility to adjust capacity requirements and operating efficient continuous replenishment systems.
The solution provided by the SYSPRO ERP Metal Fabrication Software:
Customers are often in urgent need of services. Therefore, the turnaround time for quotes must be quick and accurate. This will impact profitability.
You can get real-time information on the material and labour usage. It is important to ensure that each job is profitable, as repeat orders may not be from the same customer.
Customers might come in with an urgent job they need to complete the next day. Can you meet those deadlines? Does it affect other work? A CTP system can help you strike a balance between what your clients and customers want and what you can produce.
This is a capital-intensive business. Many custom metal fabricators don't have the resources to purchase speciality machinery. They must rely on sub-contracting for a 'full' service or end result for their customers (coating, specialized cutting, etc).
Benefits of SYSPRO ERP In Packaging
Packaging is one of the most challenging and exciting industries. Take into account the increasing attention on packaging's environmental impact and the negative publicity that comes from media and lobby organizations. The pressure from a more informed consumer has resulted in a greater demand for packaging that is both attractive and recyclable. It can also be reusable, compostable and biodegradable. Packaging that does not meet these increasingly stringent standards will soon be removed from the shelves. 
Whether your company produces recyclable cardboard, plastic roll stock, bags, pouches, shrink wrap, stretch film, boxes, bubble wrap or any other kind of packaging, you need to find ways to boost operational efficiency and quickly respond to evolving customer demands as well as changing regulations and market trends. This is why flexible management tools such as SYSPRO ERP are essential for packaging companies.
The solution provided by the SYSPRO ERP software:
You can improve your ability to demonstrate compliance with your core processes by implementing a variety of control measures that ensure strict record-keeping.
Streamline scheduling, capacity planning, and estimation.
Increase forecast accuracy and financial control.
Increase product inventory turnover and deliver to clients quicker.
Support sustainable practices and reduce material waste.
Gain business intelligence for better strategic planning,
Quickly and efficiently complete a product recall.
Benefits of SYSPRO ERP In Plastic & Rubber
The plastic and rubber industries have been at the forefront of technological revolutions like Industry 4.0 and the digital economy. This is in addition to ever-increasing regulations and environmental protection laws. As organizations innovate, the use of rubber products and plastics will continue to grow in modern society. The industry's shift toward e-commerce and mass customization, as well as advances in polymers, resins, and additives, will increase the complexity of your business.
The design, development and production of this industry will be affected by how your manufacturing technology, processes, and tools evolve. Find out how SYSPRO ERP software can provide you with 360-degree visibility for your business. 
The solution provided by the SYSPRO ERP software:
SYSPRO's many modules allow for efficient and effective integration with any third-party software. SYSPRO supports the connectivity of machines and other devices in order to digitize the factory (Industry 4.0) and gain a competitive advantage.
SYSPRO's manufacturing trackability allows for ECC and inventory management, and quick responses to a product recall. Search capabilities are also available. Vendor management, quality tracking, and vendor management are all possible.
Management of co-products, by-products, and coproducts – being able to manage co-products and by-products lead to less waste and more opportunities. Certain co-products can have costs associated which allow for transparency on the profit and cost of each item. Companies that make by-products from their manufacturing process can manage them. They may want to sell, recycle or use these byproducts for another value-added purpose rather than dumping them as scrap.
Assure production quality and conform to SDS and ISO requirements.
SYSPRO's vast toolset allows you to reduce costs, eliminate waste, and remain flexible and responsive. This will allow you to manage cost pressures throughout the value chain.
Disadvantages of ERP System
Although ERP software has become a must for the company nowadays and the advantages of ERP software outweigh the disadvantages, there are still a few problems to consider before confirming that using an ERP is the right choice for your business.
The upfront cost of the ERP software alone is quite high for small and medium companies. Even though you can pay monthly by using a cloud-based ERP solution, the cloud-based ERP software is still a disadvantage as users need to continue paying in order to continue their access. As time goes on, the cloud-based systems would be more costly than the on-premises ERP systems.
Many companies are saying that their ERP system is automated and user-friendly. However, to get the most out of ERP systems, proper training from the ERP company would be a must in order to understand how the system works. IT staff have to train to manage the technical aspects of the ERP system and it may be hard for a certain group, especially the older generation. Also, the organization has to invest time to create a plan for their IT staff to prevent their knowledge loss when training outside of the company.
In order to fully realize ERP benefits, users have to adjust and set up the ERP system to meet the company's needs. This process takes a lot of time, effort, money and expertise. Businesses often underestimate the resources needed to customize the ERP and end up not finishing their customization or didn't finish due to over budget.
The problem doesn't stop here, if the customization chosen by the company isn't complete and doesn't really fulfil the business needs, it may cause them to diminish the best practices built into the system and cause upgrades in the future to be more difficult.
There are both benefits and disadvantages regarding the interconnectivity within a production organization. A chain is as strong as its weakest link, and inefficiency within one department will lead to inefficiency within the others with the implementation of ERP. If one department becomes inefficient or is impacted, it can affect the effectiveness and efficiency of other departments.
It is understandable for the company imperative to use the ERP right after customisation completes. However, implementing the ERP system requires a long time. This is because it takes time to migrate the data, organize the training courses for employees and other requirements. All of this will undoubtedly disturb the organization's functionality and require a huge amount of resources from the company in terms of time and cost. The process of implementation can take from months to years and the company will have a hard time recovering from the loss if they did not foresee and mitigate the possible risks.
Complex implementation and the high cost of ERP systems won't bear fruit immediately. It does not guarantee the success of a company, you know the saying: All things come to those who wait. This principle applies to ERP systems as well, the key here is to remain patient and wait, the benefits of ERP will only become apparent long after the system is running.
ERP Modules
Enterprise Resource Planning, or an ERP module is a system that allows organizations to manage day-to-day business activities with ease, tying together many processes to enable a smooth flow of data between them such as accounting, project management, risk management as well as compliance. An ERP can help with enterprise performance management services, which includes planning, budgeting, predicting and reporting on the organization's financial results. In addition to that, ERP stores all entered data into a single database, allowing all departments to work with the same information. Additionally, all this data can be organized, analyzed and made into reports. In short, ERP brings together customer management, human resources, business intelligence, financial management, inventory and supply chain capabilities into one system.
Through the collection of any organization's shared transactional data from multiple sources, ERP systems serve to eliminate data duplication and provide data integrity with a single source of truth. These ERP systems are commonly used by organizations who are looking to manage their business functions within a centralized and integrated system. ERP is commonly used by companies working within the supply chain to help keep track of all the moving parts of manufacturing and distribution. However, ERP systems can be utilized by a number of different industries including organizations belonging in the healthcare industry, nonprofit groups, construction and hospitality. Organizations needing to manage their staff, customers and inventory can all rely on ERP benefits.
Why is choosing the right ERP system highly important? Enterprise resource planning software is used to manage a number of business functions, but how is it any better than other solutions? Even though ERP may have similar goals to other solutions, its unique features make it a distinctive competitor in the software market. Here are the reasons why the importance of ERP systems should be considered by any organization:
1. More Money Saved
ERP unifies many of the systems that may currently be fragmented in your organization. From product development to accounts payable, your staff will be able to access all the necessary tools for their job from one centralized system.
By unifying the systems within your organization, you can help your staff utilize their time more efficiently. With ERP, users don't have to hunt down a piece of information across multiple systems. With the central database, information is much easier to retrieve. Moreover, your organization saves money with ERP by eliminating the need for users to be trained on several systems. This not only reduces the amount of money spent on training but also reduces the logistical effort involved. Instead of scheduling several training sessions with several different vendors, you only need to communicate with one.
2. Improved Collaboration 
As mentioned before, the centralized database is an integral part of what makes an ERP system unique. With this database, you are providing your company with a single source of truth to work from. This reduces any errors brought on by working with the incorrect data, further reducing costs. Moreover, a central database reduces any hesitation or stalling during projects, since all team members have access to the company-wide data they need. Additionally, there's no need to merge information across various systems or sources. 
3. Better Analytics
A central database of information also aids in improving your analytics and reporting. Since an ERP system records and stores all the data users input, it makes for an excellent business intelligence tool. As long as your vendor provides strong functionality, ERP software makes it easier and faster for your team to generate various reports. Reports that could take days of research and compilation without an ERP takes just minutes.
4. Improved Productivity
If you choose the right solution, an ERP can automate your most tedious tasks. The database within ERP software eliminates redundant tasks such as data entry and allows the system to perform advanced calculations within minutes. This frees up your team members' time to do more thoughtful work, increasing your ROI when it comes to labor. From this, ERP increases your organization's productivity, efficiency and profitability.
Important ERP Modules
1. Accounting/Financial Management
Financial management components are highly requested and debatably one of the most helpful tools to implement in your ERP program. Finances are the backbone of your business, thus an effective financial management tool will work in every department in your company. For example, your financial management module could use sales data to calculate real-time revenue.
Inventory management ERP works very closely with supply chain management (SCM), sometimes acting as a slimmed-down set of tools if you choose to omit an SCM application. For instance, even if you don't deal with manufacturing or the logistics chain, you still need to know how much stock you have, not only for order fulfillment but also to understand how much space you have left for incoming inventory.
MA swiftly automates the marketing process with various accessories such as ROI generation, lead nurturing, demo email campaigns and enhanced customer retention, garnering new patrons and preserving existing ones. Think of your customers as different toppings and your company as a pizza; each client is unique and gives different flavors to your organization.
4. Customer Relationship Management (CRM)
Customers keep the lights on, which is why a practical CRM software is so critical to a successful ERP solution. These solutions can help you manage customers, leads and sales processes. Some basic CRM features in these modules include contact lists, interaction histories and basic analytics.
These features are core components of CRM that can ensure you are providing the most relevant product promotions for your customers based on elements such as their purchase history.
HR is another accessory that deals with every department for the simple reason that it involves all of your employees. Because it contains such valuable information and processes, it's one of the most commonly implemented modules of ERP.
Because HR software collects information on every employee, it's continuously collecting data from every department. To put it another way, it gathers data from multiple locations simultaneously, whether it be your employees' vacation days or their in/out times.
Additional ERP modules that can streamline your company's productivity.
These ERP systems Malaysia are optional and implemented by need, as they can help further streamline your company's productivity.
Computerized Maintenance Management System (CMMS): Overseeing your company's maintenance operations and tasks is just one of many benefits a CMMS contains. It can also detect tools, parts and supplies within the business, plan work orders and superintend various assets. Its primary requirements include vendor management, time and attendance, document administration, key and lock management and more.
Choosing an ERP system based on business size
ERP systems may have first been developed for large-scale enterprises, but they can now be tailored to any size of organization. The ERP system Malaysia marketplace now has many different ERP system providers that cater to all types of businesses of different sizes and different industries. If you are a custom manufacturer with lots of moving parts (literally) to keep track of, an ERP system can help you stay organized and on top of your manufacturing processes. The trick is to look for an ERP solution that is tailored to your industry and your needs. ERP systems that are designed for large-scale enterprises may not be the best fit for you, but if you take a look around you'll find plenty of ERP system providers that are designed for shops just like yours.
The phrase "Size does matter" does NOT apply to the ERP system. From SMEs to big corporations, all companies can install ERP and derive benefits from the application. However, there are some parameters that must be taken into account based on how small or big the companies are. These parameters include: 
Requirement –  The requirement of an ERP purely depends upon the size of the business and scope decided for the application. As for corporations with multiple locations and huge data, it is imperative to have correlative synchronization.
ERP software like SAP or Oracle not only provides solutions for big companies but also offers customized solutions to the small companies.
Activities and Data – Be it big corporations or small companies, multiple functions shape the operations of the company. Big companies shall have more frequency, larger data, and varied functions; whereas small companies may not be able to compete in frequency due to limited activities but certainly have more than one activity still.
Customization – Companies which are at a nascent stage and still wish to apply for ERP systems should look for scalable options as it will be helpful when the company grows without having the need to change the existing system which caters to only smaller operations.
Budget – When selecting an ERP system for the company, more than its size, it's more important to know the proper requirement, and subsequently have strong financial discipline adhered while implementing any system.
As the data shows, the size of the company may not determine the requirement/usefulness of the ERP, but the size of the company is a very important deciding factor for selecting the type of ERP solution bought and implemented as it has a direct impact on the financial resources.
How to select the right ERP system for your business
With so many ERP options in the marketplace today, choosing an ERP package for your business can be an overwhelming task. While many companies feel that any software will work and their organizations will simply conform to the functionality of the software, widely-publicized ERP system failures indicate that this isn't the best solution. Furthermore, since ERP should be a transformational business initiative providing key competitive advantages to your company, the decision shouldn't be taken lightly or made with incomplete information but instead research should be done beforehand so the most optimal ERP that can maximize your business can be selected.
So what's the best way for you to find the best ERP system that's going to be the perfect fit for your organization? Here are seven steps to help you choose the right software for your organization:
 Process Review and Analysis – First, you need to conduct a process review and analysis. Since

ERP systems

are first and foremost a business initiative, you should first define and document your current business processes, pain points, and strengths. This analysis should also include what you think your processes should look like in the future (your "to-be" state) and the corresponding business requirements. 

 Evaluating the technical fit – Evaluate the technical fit. Although ERP systems should be a business initiative rather than a technology one, it is also important to understand how a potential software solution can align with your current infrastructure.
 Understanding the cost – Understand the total cost of ownership. During the sales cycle,

ERP software

sales reps are interested in downplaying the costs and risks associated with purchasing their software. However, it's a lot easier to accept potential costs early in the process rather than after you're already committed to a particular solution. 

 Implementation plan – Develop a realistic implementation plan. While you're still in the sales cycle, you should take vendor implementation duration estimates with a grain of salt. It's important to develop a comprehensive project plan that includes not just the activities required to install the software, but the ones that are required to ensure that the solution is fully functional, tested, and accepted by end-users. 
 Potential business benefits – Track the potential business benefits of the new system. If you don't measure it, you likely won't achieve it. ERP projects are no different. Chances are your organization is looking at ERP as a way to reduce costs, increase revenue, or scale for growth, and you should estimate and measure benefits against these metrics if you are going to realize the full potential of ERP.
 ERP package alternatives – Keep your options open. While this may sound more like dating advice, it's also relevant to choosing an ERP package. Contrary to common belief, there are more than just two to three primary ERP software vendors. Although two to three software vendors constitute a majority of market share and marketing dollars, there are at least 70 viable

ERP solutions

in the market, all with varying degrees of functionality and strengths. 

 Objectives and advice – Look for objective and independent advice. Ask colleagues, employees, and other contacts what they use or recommend for a company like yours. Conduct research on the internet or hire an ERP consultant if necessary. In any case, don't assume you have all the answers if you don't have experience with ERP. Find other sources of independent ERP advice to validate what you're hearing from software sales reps.
By adhering to these few steps above, you and your organization will be much more likely to be one of the ERP success stories rather than one of the ERP nightmares we've all read about.
Other factors that could be taken into account when considering which ERP system to get include:
1. Outline Your Goals for Your ERP 
Understanding where you are and why you are looking for a new ERP system will help you determine what you need in your new system. It's important to be clear on why you want a new ERP solution and what you hope to gain from it. 
2. Goal Setting: Know the Why Behind Your Decision for a New ERP System
You should be clear on WHY your company is willing to commit its human and capital resources to the project.  Acquiring a new ERP system should provide real value to the organization and should be a strategic decision that includes tactical benefits.  
3. Visualize Your Future State
As you look five to ten years ahead, consider where your company needs to be. Consider the size, number of employees, number of branches, geographical areas covered, and revenue growth goals. Also consider the technologies affecting your industry and any additional products or services you foresee your company providing in the future.
Top Trends Driving The ERP Market
What are cloud-based ERP systems? They are systems of enterprise resource planning software and tools hosted and managed offsite remotely in the cloud by the cloud vendor. With the deployment of cloud-based ERP systems, organizations can focus on running businesses rather than having to worry about IT administration. This cloud ERP also offers ongoing and seamless software updates. On top of that, deploying it requires little to none IT involvement, which means your team can expand their energy on other tasks.
These numerous benefits of cloud-based ERP provide plenty of help to businesses – small businesses in particular. These cloud-based ERP solutions enable small businesses to not have to maintain their own systems, which drastically reduces the need for in-house IT. These software types make it possible for small companies with just one or two IT employees to take advantage of an ERP system they otherwise wouldn't be able to afford to maintain. 
Another factor on why cloud deployment is trending is because in the cloud, the ERP system can help shift focus onto business outcomes rather than technology. The automatic updates by the ERP systems allow you to keep pace with the rapid nature of technological change. All these factors can contribute to building a competitive advantage for your company that grows and evolves alongside the market.
2. The Internet of Things (IoT)
The concept of IoT might sound similar to cloud deployment, but there are some aspects that make them different. IoT is a system of interconnected things with unique identifiers and can exchange data over a network with little or no human interaction. The main objective of IoT is to create an ecosystem of interconnected things and give them the ability to sense, touch, control, and communicate with others. IoT provides businesses with real-time insights into everything from everyday operations to the performance of machines and logistics and supply chains.
 On the other hand, cloud computing allows individuals and businesses to access on-demand computing resources and applications. Cloud computing helps us make the most of all the data generated by IoT, allowing us to connect with our business from anywhere, whenever we want.
To put it simply, cloud deployment and IoT are different, but they can complement each other and when deployed can help improve efficiency. The basic concept for IoT is connectivity, in which physical objects or things are connected to the web – from fitness trackers to smart cars and smart home devices. The idea is to connect everything to the Internet and control them from the Internet. Meanwhile, cloud computing helps to manage the IoT infrastructure.
Back to why IoTs would be trending, as mentioned earlier, it would be because of direct machine integration, which refers to the connectivity between computers and other devices. IoT provides improved asset management, greater efficiency, improved forecasting, real-time business insights, enhanced communication, improved business intelligence and more. It also supports autonomous vehicles, real-time analytics, artificial intelligence (AI), e-commerce retail and more.
3. Advanced Technologies
As technology advances and the need for a more advanced and suitable system to help with the company increases along with the need to compete with competitors, the demand for ERPs will rise as well. Clients have attempted to navigate disruptions, such as the increasing demand for rapid deliveries using fast data-driven decisions using business intelligence (BI) and reporting tools. However, they are not as efficient as ERPs thus many clients are eager to find more advanced technologies. 
As this interest in buying ERPs grows, there is most likely going to be a big increase in these technologies as well as further improvement of the ERP technologies to suit client's requests. ERP users will look for solutions that are tailored specifically to their industry so that they can avoid customization and ensure that they stay up-to-date. Instead of modifications, manufacturers will personalize their solutions and look to extend their solutions to support customer needs without altering code. Moreover, IoT can help businesses diagnose issues and determine which parts of vital equipment need fixing or replacement. It ensures efficient service call usage, increasing customer satisfaction.
4. Two-Tier ERP
Two-tier ERP is a concept where medium and small sized companies are running two merged solutions at the same time to address the needs of large businesses with multiple locations and/or subsidiaries. For instance, under this strategy, headquarters will use a Tier 1 ERP that's highly customized and has the functionality to run a large, global company, while subsidiaries or smaller business units use a less resource-intensive Tier 2 ERP that better suits their needs.
With two-tier ERP, the business integrates the two ERP systems so information from Tier 2 to Tier 1 can flow automatically. This would allow master data management, or a single source of accurate data for the entire enterprise. Although the responsibilities of each system can vary, for example, the Tier 1 software often handles core business functions like finance, human resources and procurement. Meanwhile, the Tier 2 system manages activities, like sales, marketing or manufacturing processes, that are more specific to each subsidiary or location.
This ERP strategy became popular as vendors developed less expensive suites with more prebuilt functionality as alternatives to legacy ERP systems that burdened companies with long, expensive, and usually on-premises implementations and extensive configuration requirements. Many companies realized a two-tier approach was far more economical and less work than replacing the Tier 1 ERP or moving a new subsidiary or acquired company onto its enterprise software.
5. Artificial Intelligence (AI)
AI in ERP is the application of artificial intelligence software and tools to ERP solutions. AI tools used in ERP software include interactive chatbots, intelligent process automation, and AI-infused financial planning. AI, with everyday technologies such as Alexa, Siri, Spotify, Netflix and Xfinity has improved our leisure and personal time significantly, with functions such as voice activation and providing movie/TV show recommendations based on what we have watched will be easily fusible with ERP programs to automate business protocols.
In ERP, AI technologies are used to take on tasks that previously required human intelligence to complete. ERP systems manage the creation, processing, reporting as well as supporting the management of business information for organizations. These critical data processing needs span business operations, including financials, manufacturing operations, warehouse facilities, projects, and the personnel required to run the business. As AI software and machines continue to gain skills and intelligence, they can take on more and more of the mundane tasks that currently need a person to review or require the analysis of massive amounts of data, which can be performed by only a computer.
AI is also capable of making more critical business decisions for the organizations that require a lot of data and information from the database to consider. The AI tools, having access to a larger pool of data and able to process more than any individual person. They can determine which sales leads will generate the most business, the piece of equipment that is about to overheat, the right price to charge a customer, and which employees are most likely to leave the company. These decisions go beyond basic process automation and are what differentiates the AI tools from automation tools of the past.  
A few examples of the usage of AI in ERPs are as follow:
Sales  –  In sales processes, AI tools are being used to improve it, including lead and opportunity recommendations, product pricing, and automating upsell and cross-sell suggestions. AI tools, with the right data, are more effective compared to the average sales rep. These tools can look at vast amounts of historical data on the customer base to determine which sales leads should be pursued and setting the optimal price for a product order.
Warehouse Planning  –  AI is perfectly suited to the proper staging and movement of materials and products in a warehouse. Warehouse managers have often been left to their own instincts and reactive measures on how to best set up a warehouse. With the implementation of AI algorithms, it can pull together data from ordering, manufacturing, and warehouse systems and determine the optimal warehouse utilization and even modify configurations to meet demand easily. 
With everyone on their smartphones, tablets and other devices, mobile ERP is becoming a juggernaut in the industry. Who wouldn't want to keep tabs on their business consistently even when they're away from the office?
With the function of movie ERP systems, it simplifies the interactions needed to do business processes. For instance, scanning a whole pallet might seem like a tedious task, because processes such as registering the number of cases and products and updating the quantity in the appropriate locations have to be done too. With mobile scanners, it makes it easier to scan multiple data fields and assign to the entire form without the need to do multiple scans. 
Mobile also increases the lead and cycle time of transactions. Think: If an executive needs to be always in front of their computer to approve a specific amount on a purchase order or a quote on a sales order, it might delay the cycle time, especially if you have a mobile workforce. The mobile interface expedites the transactions and their processing, which results in superior customer and employee experience.
Leveraging digital marketing tools helps businesses reach clients online in numerous ways, from email campaigns to social media targeting. Through merging digital marketing with ERP, this will help companies stand out from their competitors. Regarding the ways in which an ERP software can help with digital marketing strategies, ERPs can improve marketing results and efforts to a great extent by identifying the problems on your behalf so that you can resolve the issues. With seamless integration of ERP systems with digital marketing, companies can easily tailor and personalize to meet ever-changing customer expectations in order to gain their attention and focus on businesses. 
With ERPs being capable of storing data and retrieving them whenever needed, the purchase history of your customers in your websites is readily available. With this information, you can easily target customers by suggesting similar products. With ERPs, you can also upsell your customers by showing them better, more expensive products they might need or want.
Along with specific data at hand, ERPs enable you to improve the efficiency of your marketing actions by helping you reach out to your target audience. Knowing the customers to whom you are selling to and identifying the most effective way to reach that ideal audience are two of the most important contributions that ERP software offers to the marketing strategies of businesses.
ERP Implementation
Enterprise resource planning (ERP) is defined as the ability to deliver an integrated suite of business applications. ERP tools share a common process and data model, covering broad and deep operational end-to-end processes, such as those found in finance, HR, distribution, manufacturing, service and the supply chain.
ERP systems automate and support a range of administrative and operational business processes across multiple industries, including line of business, customer-facing, administrative and the asset management aspects of an enterprise. ERP deployments are complex and expensive endeavors, and some organizations struggle to define the business benefits.
Here are the steps for a successful ERP system Malaysia implementation:
Step 1. Define the Scope of Implementation.
A. Define Scope of the Project
The scope of a project is the extent the project will cover, and is often stated as the link between Evaluation and Implementation of the project.
The scope of a project comprises the realistic goals to be achieved during the Implementation. It addresses all the Why's and What's of your ERP Project, with examples like "Why do we have to implement the ERP?" and "What problems will the end product address?".
B. Write down the objectives of the Project
After identifying what the project will cover, the objectives can be defined. The purpose of this is to create a detailed business case study in the beginning. This ultimately forces you to work upon the bottlenecks of the processes.
Your team should write down objectives that focus on the benefits of the end product for your organization and the actions that achieve these benefits. Objectives could also serve as a guide for the organization, so the people involved do not get sidetracked or neglect certain objectives.
C. Anticipate Risks
One of the key risks that organizations often face is the risk of not being able to impact the business bottom line like they expected to with their ERP implementation.
To combat this, you should make sure that the business objectives are clearly stated in the above step before getting into technology you want to use or vendor you want to partner with.
Risks like overhead costs are ongoing costs used to operate a business such as costs used for rent or utilities. These overhead costs are a very common cost in ERP implementations and can be a major anticipated risk you should prepare for.
D. Assign Team and Define Roles
One mistake that organizations make while selecting an internal team for the ERP Process defining is that they include people whom they can easily spare from regular work (without impacting on their main business activity) and they often make a mistake of not including the key persons of the unit.
Do not make this mistake as the insights of your business that your key persons can bring onto table cannot be brought by other less experienced staff. By assigning and defining the roles of a team of end users with a core skill set and authority, the whole team can be led better.
Here are some of the critical roles essential for the teams during the implementation process:
1. Executive Sponsor
It is important to have an executive sponsor to oversee the high-level ERP responsibilities of the implementation project. They can either be an individual executive for a small to mid-sized company or a group of senior individuals that make up an executive suite in the case of an enterprise business. The executive sponsor plays a significant role in determining the right ERP software based on business needs, budget, and the readiness to implement.  
2. Project Manager
Being the project manager involves working with the executive sponsor to facilitate the vision for the project. Important responsibilities for the role of a project manager include:  
Identifying key team members for the

ERP software

selection process, implementation and go-live phase of the project.

Helping to outline functional, non-functional and development requirements.

Managing the project budget and stakeholder expectations.

Reporting the progress to senior management. 

Managing deadlines and overall project timeline. 
3. Change agent
A change agent is responsible for overseeing the ERP system changes, managing expectations, and assisting with the knowledge transfer between the implementation partner and the rest of the company. They can work in a team and are responsible for internally driving the change management strategy to meet the implementation project requirements. Key responsibilities of the change management or change agent include:
Setting up and maintaining realistic expectations of the ERP software needs with the implementation partner and the executive sponsor during the change management assessment.

Obtaining buy-in approval and feedback from the rest of the company.

Identifying early-users such as the super-user, and the technical or functional team members from across the company to test ERP software for the adoption phase, communicating this feedback to the implementation partner or vendor.

Consistently and constantly communicating ERP software changes, and promoting the system to the future-end users and stakeholders.
4. Implementation Partners
The implementation partner is an external consultant company or vendor position and is the technical provider of the ERP software solution. The implementation partner is often a team of individuals that could include a project manager, business analyst, technical consultant and more, depending on the project scope. They are responsible for advising on ERP software selection, making customizations, and providing the technical support and training during implementation and post go-live.
Step 1: Selecting an ERP System
As there are so many ERP systems in Malaysia available for you to choose from, it's very likely that you might end up choosing a system that you do not need as you lack an understanding of what their differences are. By accessing your company, doing research on the types of ERP Systems, inquiring professionals on which ERP system fits your organization or even trying out demos, the ERP system that is perfect for your business can be chosen.
The most common types of ERP systems:
A. On-Premise ERP software
As its name suggests, this software is implemented onsite and is maintained in the physical office space within an organization. This would mean it is hosted on the company's own computers and servers. The benefits of this is that it provides the company with full control, support and ownership of the entire system once implemented.
B. Cloud-based ERP software
This cloud-based ERP software is a web-based solution, known as Software as a Service (SaaS), in which an organization accesses and stores data on any device with an internet connection, usually through the purchase of a subscription. Continual support, updates, training, and flexible customizations supported by the software provider are the perks of this software.
C. Hybrid ERP software
This Hybrid ERP Software is a combined implementation of cloud-based and on-premise ERP system solutions. The combination of hosting and deployment services varies by provider. These models can provide ERP users the flexibility of migrating between delivery models, or integrate benefits not available to existing implementations. The merits of these hybrid ERP solutions is that they can provide users with a flexible ERP solution and integrate benefits that may not have been available to them due to their existing implementation. 
Step 2. Create Project Plan 
As mentioned above, one of the top reasons often seen for an ERP system implementation failure is lack of proper management. ERP system implementation is a huge task and often takes months before there are visible results and should be planned properly to ensure nothing goes wrong.
In most cases of failed ERPs, one of the major reasons is lack of proper planning from either the customer's end or the vendor's end, which is why project plans should be set in place. What project plans do is that they boost performance because with deadlines, employees have a sense of urgency and a guideline which they can follow to complete tasks in time.
Step 3. Define Implementation Phases
The implementation of an ERP system varies widely from customer to customer. The main purpose of this step is that you should understand the need to map your business processes. By identifying modules of ERP that your business requires, your organization would have better planning and more control over the project. You can define your implementation phases by identifying the existing ERP offerings and identifying what customizations are required for it to properly fit into your organization.
Step 4. Make an Urgent but Achievable Schedule
Timing is everything in ERP system implementation, which is why achievable schedules should be made ahead of time.
Here are some tips to follow:
In contrast to expectations, execution hardly goes as planned, which is why you should make your schedules flexible enough with room adjustments if required.

During the project you should always have access to the real time status and progress against delivery dates.

Your project must be divided into a number of definable independent phases and these phases should be put into an ordered list of tasks with estimated starting and ending dates.

Keep everything as detailed as you can. Well spent time at the planning stage can save you months during the execution.

Do consult your IT partner for this. Keep buffer time between phases if possible to save room for errors if they do occur.
Step 5. Make a Communication Plan
Communication is highly important to ensure that everyone involved with the implementation process knows their respective roles and is always up to date with anything regarding the implementation of the ERP.
Schedule organized meetings with your IT partners.

Plan for regular meetings in the beginning to make sure both parties are constantly up to date with the progress and state of the implementation procedure.

Keep the status of developments updated all the time.

Try to keep the same members for any teams for communication every time to avoid confusions and having to keep re-explaining things.

Fix agendas of next meetings in the meetings to make sure everyone is prepared for the meetings.
Step 6. Arrange Mid-way Approvals
Schedule a range of mid way approvals in the project plan to ensure everything is going swimmingly. You can consult your IT partner way ahead of time, and prepare testing cases for each of these. Along with the project management team, involve the department key persons as well for approvals or change requests.
Step 7. Plan your Testing
Testing is one of the most crucial parts of your implementations, testings that can be done to the system include technical tests, functional tests and user acceptance tests. 
This test ensures that the code provided by the vendor is not buggy or faulty. Faulty code is another reason for most of the failed ERP implementations. Your own internal IT department can conduct these tests.
The functional test ensures all the promises stated in the beginning are met according to the checklist made in the planning phase. 
This will be the testing your project team will conduct. This involves the key persons with in-depth knowledge of business to conduct these tests. Always pre-plan the test cases that you might want to run to confirm the functionality of the system.
You should prepare videos of when the system's functionalities are successfully tested so they can be used later during training programs.
Step 8. Migrate Business Data
Data Migration is the act of transferring your present business data to the ERP system. This may include your Customer/Supplier data, Employee/Product data, or even accounts history in many cases.
A. Converting data from previous software/ collecting business data:
The old and new systems are two completely different systems so try and remove outdated information before uploading. After that, add the new data that the implementation might require into the spreadsheet before uploading.
B. Review and approve:
It is very important to confirm that the data uploaded into the  ERP system is accurate, so do not hesitate to spend some time going over the data to ensure it is 100% accurate before approving.
Step 9. Prepare for the change.
We need to understand that preparing a solid functionality on paper and getting it developed as planned won't change the scenarios of your organization completely unless it is implemented internally in the organization.
Your staff needs to engage themselves with the ERP system from the beginning to familiarize themselves for any drastic changes.
Step 10. Plan your Go-Live Period
Going Live is the last phase of your successful ERP system implementation project. Make sure you have planned some days out for this along with your core team, as this is considered to be one of the most hectic phases of an ERP project.
A go live checklist for evaluation could also be prepared to ensure all the criterias are met.
Step 11. Support and Maintenance
One of the major differences between an unsuccessful and a successful ERP system implementation is after Go live Support. Ensure that proper maintenance are done to make sure that the system keeps running properly without fail or errors.
Consult your development partner for Support facilities to ensure ROI in business from the change.
Tips For A Successful ERP System Implementation
1. Define your end results
As mentioned earlier, defining goals and end results are highly important, so we suggest you to understand your business, what you do, what you want to achieve, map out your process and where you want to go. Begin by defining the scope of projects and focus on specific processes and requirements. 
2. Don't reuse old workflows
Old workflows may have too many flaws and errors, so creating a new workflow instead of reusing an old one would have significantly lesser errors.
3. Business processes blueprint
By mapping out the processes before starting thinking about the IT component of the ERP system implementation, you will have much more clarity in your digital transformation journey. In order to map out the business processes, get all of the business stakeholders, the end-users into the same rooms to document what they do, and questions why they do things. 
4. Ensure having a long term plan for your solution
Businesses who think and plan ahead hold a higher chance to be successful in digital transformation. Planning different stages with different stakeholders, even after you have already deployed the solution will ensure you have the satisfied result. 
5. Assemble the right project team
Aligning the right project team early on in the project is a big game-changer. A team with a key decision-maker who understands the problems, knows their strengths and weaknesses, and where they should head to combine with a group of skillful employees with the right skill set is highly important.
6. A To-Do List for each team member
By giving a To-Do List for each member, they would know their own respective responsibilities in the project, and then have a clear direction and idea of what they have to contribute to the project.
7. Make user training a priority
Training the core team and training the end-users on the software you're about to use is a bare necessity. Giving your employees the general information about what you're about to do, or training them little by little before the end of the project will save you a bunch of time and effort. Planned training procedures held at least a month before going live should be done to ensure that everyone is well informed about the system. 
8. Focus on getting the right data into the system
When it comes to data migration, the key is to start early and choose the right people in the business to do it. Test and test again as good data management requires constant improvement.
ERP Integration
Enterprise resource planning (ERP) is a process used by companies to manage and integrate the essential parts of their businesses. Many ERP software applications are essential to companies because they help them implement resource planning by integrating all of the processes needed to run their companies with a single system. An ERP software system can also integrate planning, purchasing inventory, sales, marketing, finance, human resources, and more.
You can think of an enterprise resource planning system as the glue that binds together the different computer systems for a large organisation. Without an ERP application, each department would have its system optimised for its specific tasks. With ERP software, each department still has its system, but all systems can be accessed through one application with one interface.
ERP applications also allow the different departments to communicate and share information more easily with the rest of the company. It collects information about the activity and state of different divisions, making this information available to other parts, where it can be used productively.
ERP applications can help a corporation become more self-aware by linking information about production, finance, distribution, and human resources together. Because it connects different technologies used by each part of a business, an ERP application can eliminate costly duplicates and incompatible technology. The process often integrates accounts payable, stock control systems, order-monitoring systems, and customer databases into one system.
ERP offerings have evolved over the years from traditional software models that make use of physical client servers to cloud-based software that offers remote, web-based access.
Why is ERP Integration Important?
The main function of ERP is to share data across systems and improve productivity and insights to create a single source of truth. Integration is a very important concept related to any ERP system. ERP integration is the method by which a business connects its ERP system with other applications. It helps synergise the organisational resources in a much-managed way such that it could make sense of the stored data from a unified system to introduce better performance, enhanced customer experience, and reach the goal of exponential business revenue increase. ERP integration improves the workflow of individual departments and increases visibility and accuracy.
Besides sharing and storing data, the ERP system provides many more benefits for the companies. One of the importance is that the company can save money. Although normally ERP packages are a huge investment at first, however it can provide an excellent ROI for the company. With ERP being able to help employees in preparing necessary tools for their job on one centralized system, employees can utilise their time more efficiently. Not only that, there is no need for the company to include the budget for training and reduce the logistical effort involved. 
The next advantage includes improved collaboration between departments of a company because the ERP system is a centralised database, providing the company with a single source to work with. This will greatly reduce any errors brought on by working with the incorrect data, further reducing costs. Since a central database is reliable and true, it will decrease any hesitation of any projects because the employees have access to the same data the company has given based on what they need.  
In this digital age, internet users rely on online reviews as much as they would a friend so the previous customer opinions really matter a lot. So, the best way to improve customer satisfaction is to provide goods and service mainly focusing on the clients. Most ERP are already equipped with a customer relationship management (CRM) tool or can be integrated in one. With this integration, the company can learn about their clients' wants and needs holistically. The increased customer visibility helps you formulate your sales strategy for improved lead generation.
ERP Integration Methods
A business will use a mix of legacy systems and modern SAAS. This mix of systems is a result of different departments managing their own data and software needs, and signing up for different applications as and when they need to achieve their objectives. This enables fast growth but becomes a problem once the business grows to a size where it wants to integrate with an ERP.
Swapping all these systems for ones that work with a specific ERP may not be practical, affordable, or desirable. Instead, businesses need to choose a method that enables them to create and manage the integrations they need themselves.
Businesses typically use one of several different ERP integration methods:
Point-to-Point Integrations
Point-to-point integrations connect one specific piece of software with another. This can be quick and effective when there are only two pieces of software to be connected, but that is rarely the case for modern organisations. 
Because each piece of software requires a connection to every other piece using its data, the number of connections needed scales exponentially as the volume of software increases. Many enterprises use hundreds of different software solutions across the organisation; creating and maintaining point-to-point integrations for even a fraction of these becomes a huge burden on the IT department.
Enterprise Service Bus (ESB)
Another solution is the Enterprise Service Bus or ESB. This is an on-premises software architecture that enables different applications to communicate with each other and share data. Data comes onto the bus in a specific format, often XML, and there are adapters that sit between the bus and the other software (such as the ERP) that translates their data to/from XML (or another language) and the format they require.
ESBs, while ideal for on-premises integrations (vertical scaling), do not scale well horizontally. This makes them a poor choice for businesses that need to integrate with SaaS solutions and third parties. ESBs also add an additional layer of complexity, which is not ideal for a solution that aims to simplify the way a business uses its data.
Integration Platform as a Service (iPaaS)
iPaaS platforms offer a cloud-based approach to integration, enabling businesses to sync apps faster and easier than using an ESB. iPaaS platforms have many benefits: they typically require no coding, are designed to connect ERP systems to SaaS products, and are flexible and inexpensive. With no on-premises hardware requires, these are ideal for many modern businesses.
ERP itself is an integrated set of different data points of an organisation, but it needs to integrate with several business systems in order to improve the overall accuracy of operations:
CRM
Two crucial features of a successful business are proper communication and excellent customer service provided to your customers. Excellent customer service can provide a considerable advantage over the competition, so optimising customers' communication with a "best of breed" customer relationship management tool is crucial.
Business Intelligence
BI software is one of the most useful tools available on the market today. By collecting and analysing internal data, BI software helps companies discover insights that lead to new and successful ventures or business practices. The findings from BI software data are often starting points for new software implementations. By integrating BI software with ERP solutions, these valuable insights become easy to access at any time by any authorised employee. In order to know whether the business is growing or failing, the BI software can collect the data and summarise it. At the same time, you can track any flaws of your business and improve them in a matter of time.
Human Resources
The HR department deals with every employee in business regardless of title or leadership status. And incorporating the HR vendor's capabilities with ERP helps to keep track of and automate time-consuming back-office tasks by connecting them to the workflows of the ERP system. Human resources are where they handle everything in front and the back of the office and dealing with clients too. With the help of the ERP system, companies' HR would have much more time to focus on their main goals in an office instead of doing tedious and difficult tasks.
Project Management
Project management integration is so useful because all business tasks, processes and workflows can be combined in one place. An employee can see which projects are done, which are in progress, who's working on them and what projects are coming up at any time, significantly saving time for other tasks. An instance could be when a hotel manager wants to know the whole progress of the hotel such as tasks, requests, improvements and workflows. Workflows that are as smooth as possible can help with the hotel or any company growth since every worker is able to focus on their tasks and is able to keep on track on what to do next.
eCommerce
Any business that manages orders can benefit from integrating eCommerce applications because of the data collection associated with implementation. The most important data that companies collect are related to orders, inventories, customer information and shipping. For example, big eCommerce companies like ZALORA or Shein require CRM and ERP integration to keep track of the data they receive every day from hundreds of thousands of customers every single hour accordingly without any mistakes. Not only that, having the system can help with knowing any loss or gain in the company and to know what marketing strategy works best for their products.
Which Integration Method Is Right For Your Business?
Before you begin integrating software with an ERP system, you'll need to make some important determinations. Ask the following questions to help clarify the next steps when selecting a tool or platform that will integrate with your ERP system:
What operations will be integrated? Which ones will need to be handled independently?
This answer will depend both on your company's needs and the types of software currently in place. Furthermore, identify which operations of the solution you're considering would be the most beneficial if integrated with your ERP.
Does the vendor you'd be working with have experience in your industry?
The vendor you choose needs to be familiar with your industry and its needs. For example, if your business is in the healthcare sector, don't hire a vendor whose solution doesn't speak to the pain points that are prominent in that industry. Also ask yourself, what industry-specific needs are most important and need to integrate with our ERP?
What does training look like?
Whatever software you're using should have training on how it integrates with an ERP solution and vice versa. All companies deal with employee turnover (though hopefully, yours is minimal!), so it's crucial to make sure knowledge of how your solutions speak to each other doesn't leave the company completely when an employee moves on. You might also want to ask, what types of training sessions are available? Live sessions with Q&As or previously recorded general training sessions?
What does ongoing support look like?
While the goal for ERP integration is to be smooth and easy to work with going forward, the need for ongoing support is realistic. How easy will it be to get support when necessary? Will I have access to a dedicated account manager?
Cosmosynergy ERP System deployment for different types of industries
Cosmo Synergy is an organisation responsible for delivering enterprise solutions to other organisations in need. They are one of the few organisations in Malaysia that provides a business management software known as the Enterprise Resource Planning system a.k.a the ERP system. They are great at it because they have a decent partner in the field which is called SYSPRO. SYSPRO is one of the longest-standing global independent ERP system providers. It has a global team across countries of the APAC, moreover SYSPRO owns a lot of leading powerful features and deployment methodology in the field.
ERP system is a system that provides automation and integration functions to an individual business process so that an organisation can increase their work efficiency and reduce working mistakes and errors while ongoing the work process at the same time. SYSPRO's industry-built ERP system has high flexibility that is able to adapt to any business model and processes very quickly in order to help to gain some resilience and agility for the organisation's growth. Due to its high flexibility, ERP systems can be applied in a lot of different types of industries. Some examples of industries that count on ERP to run their business include automotive, chemicals, electronics, fabricated metal, food & beverage, industrial machinery and equipment, packaging, and plastics. However, more and more different industries in Malaysia wanted to get themselves involved in the ERP system Malaysia as they had realised the adoption of ERP can create a big impact to their company and can bring numerous advantages and growth to their company.
Automotive
A lot of automotive companies in Malaysia are involved in the ERP system Malaysia for quite a long time. In the current era, it has become a must for the industry because, in order to compete with the other competitors in the field, high production of top-flight products is a must. Therefore, implementing ERP into the business process is the best way to help change their business environments and at the same time also improving the production and delivery of high-quality components. ERP software in the automotive field is also known as the automotive ERP solution. By implementing an automotive ERP solution into an automotive company business process, the company can gain a lot of benefits from it.
First of all, an ERP system can help to streamline the working process by integrating all of the complex internal and external processes and turning them into an automation process. By doing this, it brings efficiency into the system and minimises the need for manual intervention. In a nutshell, ERP enhances the overall capabilities of the manufacturing process, turning it into a more efficient and effective system.
In an automotive company, the management system is a crucial part which is one of the core reasons that indicate the success of the company. There are two main management which needs to be done clearly which is the inventory management and production management. Meanwhile, ERP can help in both of these aspects greatly. For inventory management,  ERP systems can help simplify the inventory process, turning it to become a more systematic process that helps you avoid holding excess useless inventory and incurring unnecessary cost.
Basically, this is just two of the main benefits that are carried by the ERP system and there are a lot more that depend on how the company implements this system in their business operation. Based on the information above we can find out why the ERP system has become a key part in the automotive industry and why more and more Malaysian automotive companies want an ERP system to be carried out in their company.
Chemicals
Malaysia companies that are working in the chemical industry require lots of specific functionality and also the ability to face changing business conditions so that they can remain competitive in the field. To face these challenges, the purpose-built ERP software is one of the best solutions to address their difficulties and help them reach the height they want. Cosmo Synergy ERP system Malaysia may be the one thing that they need to help them out and give them a boost. So here is an overview of how ERP software can solve the problems in this particular industry:
Kicking off with supply chain management – supply chain is a core part in this business. Suppliers come from all around the world, thus having an incomplete view of the entire supply chain may lead to inability to respond fast enough to the rapidly changing customer needs and requirements. In the end, it will lead to multiple delays and errors. Using ERP software will provide different kinds of useful information that allows the organisation to predict some unexpected outcome or circumstances that may affect the usual operation of the organisation. Therefore they can have some preparation before the incident happens and be able to get themselves well prepared to face the circumstances. Another greatness of ERP software is that it allows the organisation to maintain an end-to-end view of the organisation's whole supply chain.
The next point will be related to the regulations and demand of the field, as it is one of the biggest challenges that every chemical company will meet. Varying regulatory requirements and changing demand from customer needs might happen very often. There are a lot of chemical companies that still do not have the capability and the agility to adapt to these field rules, therefore naturally it becomes one of the most vital flaws that most of the companies have. The Cosmosynergy SYSPRO ERP solution is able to help the company to improve capability of demonstrating the compliance of the core process, and also implementing a variety of control measures for stringent record-keeping so that it suits the level of vigilance required. Moreover, SYSPRO contains all kinds of features and an integrated nature that is able to ensure rapid access to centralised compliance information across all kinds of business.
Technologies nowadays can ease the ever-growing complexity of the chemical manufacturing industry and its regulations and can help support sustainable products, practices and growth. Therefore chemical companies in Malaysia should start considering implementing ERP systems in their company business operation.
Electronics
In Malaysia, as a manufacturer in the electronics industry, high agility and fast speed in getting involved in the market is the key to success in this particular field. The reason why is, in this field most of the challenges will be on problems like constant product innovation, short product life cycles, high levels of obsolete inventory, and complex supply chains. Therefore, in order to stand a place in the field, an ERP solution from SYSPRO that contains the features of automation, integration, visibility and cross-communication will be the key thing that help your organisation resolve all the challenges. 
Price and innovation is the key element that matters a lot in the electronics industry. To remain in the business and stay competitive, your organisation must have the skills and techniques to create new innovative products. However, if you want to be profitable at the same time, you need to ensure the manufacturing process of your organisation is as cost-effective and efficient as possible. Therefore, the SYSPRO's Manufacturing Operations Management solution can help by optimising the  management and planning of the organisation, so that the organisation productivity can be increased while loss and production costs can be reduced.
Nowadays, electronic products have a shorter life cycle compared to other kinds of products. This is due to the evolving speed of consumers' preferences and tastes. As a result, this requires manufacturers to create new products very often and at the same time the production speed cannot be slow. To acquire both of these states, a very good communication between all departments, formalised processes, and great control measures are needed in the organisation. SYSPRO ERP software contains SYSPRO's ECC, Bill of Materials, Work-in-Progress and Factory Documentation modules to enable you to take control of all the elements easily so that you can ensure the products are manufactured consistently.
Companies from the electronics industry can get most benefit from the aspects of safety, speed, and optimised costs. These aspects will never fall out of favour of electronics industry companies because they need all of these aspects to develop the latest technology, meet demands precisely and conduct business with their own vendors and subcontractors. They should integrate useful tools that might help them with optimising supply chains. Hence, ERP is the right choice for electronics companies to help them obtain seamless data flow that is demand-centric and accurate.
Metal Fabrication
The key to success in the metal fabrication industry is collaborating with customers to design the most effective products that meet the requirement specifications. Companies also need to provide a full range of services from design to delivery. Flexibility to change capacity requirements while operating effective continuous replenishment systems is also a must.
Here are some parts of the ERP systems that can help to resolve some of the business challenges that occur in the metal fabrication industry. To deal with the price fluctuations of raw materials, SYSPRO's extensive toolset provides the flexibility to integrate the London Metal Express (LME) spot pricing with your costing process, so that it allows you to have a better management for your input cost pressures. 
ERP systems can also use for optimising the quotation process of the company. To improve turnaround times and service, the quotation system should provide the company a single source of truth for the accuracy of the information and the capability of reviewing the information. SYSPRO's quoting and estimating capabilities allow you to create professional and comprehensive quotations. It has a highly flexible interface that provides all information that you need so that you can quote quickly and accurately. 
Effective inventory management is compulsory for every manufacturing business. These businesses require a comprehensive vision on all of the inventory and also real-time data of each stock's location. SYSPRO provides comprehensive inventory management tools to ensure that there is a clear vision of the inventory across the supply chain to meet up the demand of business. 
Food and Beverage
Nowadays, the food and beverage industry has become harder to operate, because it requires more demands of record-keeping, and traceability requirements from the regulators which is the Food and Drug Administration. Therefore, food and beverage companies are required to track and identify every single ingredient that is used in the food processing operation, from food ingredients, to manufacturing process, to packaging and shipping the end product to the customer. 
Food traceability is very important in this industry, it requires both high speed and high accuracy. The reason is because the company needs to track the batch of products as fast as possible whenever they receive a notification about food safety failure. A batch of bad products can bring critical affect to the brand and bring a huge loss to the company.
Food manufacturing processes usually are much much completed because it has more steps to be done. SYSPRO's multi-level bill of materials functionality enables the definition of complex production recipes up to 15 levels per route, and 10 routes per finished product. Changes of recipe can also be handle by the Engineering Change Control module.
SYSPRO ERP can also help the manufactures to manage and control the return process. The systems contain information of exactly how the products are designed and manufactured. Some activities can be automated, such as estimation, process modelling, work in progress, barcode scanning, and workflow services.
Industrial Machinery and Equipment
Manufacturers that work in the industrial machinery and equipment industry usually face different kinds of business challenges like inaccurate supply chain and inventory forecasting, disconnected legacy systems, premature failure of machinery, demands in product delivery speed and volume of products. 
According to the challenges above, it strongly means that this particular industry is in need of an ERP system to help them out. An ERP system has the capability to provide accurate costing, complex bills of materials and unique scheduling, meticulous and actionable traceability, end-to-end support chain visibility and integral quality management capabilities. 
SYSPRO product configurator provides an automated online product design and rapid quotation system to the prospective customer. Therefore this feature is enabled to simplify the raising of orders for variable configurations. 
SYSPRO ERP can also help you to maintain profit even when the fluctuation of raw materials cost is happening. Maximising profitability is not easy, it is only possible when you have an accurate picture of all of your costing information. Closely monitoring and controlling costs and margins as well as reducing waste in all areas of the business is essential to your ongoing profitability. SYSPRO is able to provide you a great vision into costs and profits across the business and help you to identify issues beneath the operation process. 
Packaging
The packaging industry is cruel because it has high requirements to survive in it. They need to consider the increased spotlight on the environmental impact of packaging materials, and also to fulfil the demand for packaging that is visually pleasing and yet recyclable, reusable, compostable, biodegradable and even edible. If a company fails to meet these requirements, their products would not be used anymore. 
However, there are a few ways that the ERP system can give a hand to companies that are working in the industry. Firstly, the industry has very strict regulations. SYSPRO's Manufacturing Operations Management solution can be used to reduce delayed and inflexible reporting, decrease response time to problems, and help meet certification criteria because it has an integrated quality function which can support continuous improvement program and improves the quality of regulatory and compliance documentation. 
Cost management tends to be a very core part to any kind of business including the packaging industries ones. SYSPRO ERP enables you to identify and track cost elements and target areas of waste for improvement programs easily. It provides integrated visibility across various operations like accounting, distribution, and manufacturing. Furthermore, some cost had been reduced by turning those traditional manual processes that are labour-intensive and time-consuming into automation processes.
Forecasting is also important in this industry as product price ranges are extensive and raw material lead times are quite long. Improving accuracy of forecasting is essential to minimise inventory holding and obsolescence costs while compromising customer service. Thereby, SYSPRO provides quite a number of tools that can be used to track and evaluate the forecasting accuracy and also able to identify causes of forecast errors. 
Plastics
The plastic industry had been placed at the epicentre of the new-age manufacturing process. The use of it will expand just as rapidly as organisations innovate. The ERP system is able to help companies that are in the plastic industry to evolve their manufacturing technologies, tools and processes, as this practice will forever affect the design, development, and production continuum in this industry.
SYSPRO's Quality Management System (QMS) is able to configure multiple measurement metrics of products, as well as inspection points per inventory item, such as length, chemical composition and hardness. This configuration function includes the allowable tolerances for each metric and the inspection frequency can also be customised. Therefore, the QMS is very useful at raising the quality of product of the organisation.
Storage management is also fairly important as quality management especially in the plastic industry as a lot of the raw materials are dangerous, SYSPRO does provide multiple features to assist companies in controlling and managing the hazardous and dangerous goods regarding storage, packing and also transportation. There are also multimedia features that can act as tools to link and display graphical video and text information, such as material safety data sheets, dangerous goods safety marks and safety gear icons. Operators then will have the access to view and print the required information.  
Complying with environmental and safety regulations is also another big challenge. However, SYSPRO ERP can help to improve capability at demonstrating the compliance of the company core processes, and also being able to implement a variety of control measures for stringent record-keeping to suit the level of vigilance required. SYSPRO 's features have high flexibility and integrated nature that can ensure rapid access to centralised compliance information across your business industry.
Cosmo Award Winning
Our partner SYSPRO company has earned a lot of awards in the ERP field, proving that the ERP systems they create is one of the best in the field. Here are the awards that are earned by them:
G2 Award
SYSPRO has been recognized as one of the top ten ERP Software Solutions within the G2 list of Leaders of ERP Suites Software. Unexpectedly, SYSPRO succeeded to outrank several well-known industry leaders in terms of ease of use, quality of support, and the ease of doing business.
Nucleus Research
SYSPRO has retained its position as one of the Leaders in the 2021 Nucleus Research ERP Technology Value Matrix. This is the fifth consecutive year that SYSPRO got selected as one the leaders in the field. The report states that the main difference between SYSPRO and  other industry experts is that they are able to demonstrate deep knowledge and own the ability to manage the whole organization's financial, manufacturing, and distribution processes.  
Capterra
SYSPRO as a global provider of enterprise resource planning (ERP) software has been announced by Capterra as it is the top 20 Most Popular Enterprise Resource Planning Software. The top 20 list is evaluated based on the user reviews and online search activity to generate a list of industry leaders of the ERP software. Capterra is a company that was founded in 1999 and helps organizations around the world to find the right software that is able to fulfil their needs.
Testimonials from our customers
Ms. Irene Lee from PNE Electric Sdn Bhd states that Cosmo Synergy has a consistent drive for the pursuit of knowledge therefore the robust solution of Cosmo Synergy is able to maintain relevance and still be used even after a few years.
Mr. JP Lim from Harvik Rubber industries states that Cosmo Synergy do listen and follow their company-specific-requirements. Cosmo Synergy also ensures that the goals and objectives of their company are fully achieved and being able to fully cater to the local business. 
Mr. Teo from See Hoy Chan Agencies states that thanks to Cosmo Synergy, their company now has better visibility and has improved working efficiency. The implementation of SYSPRO  ERP systems had helped See Hoy Chan Agencies to increase their sales by 3.3% which is approximately about 750,000 USD over the previous year.
Ms. Fu Shou Jeen from Wen Ken Group states that real-time, accurate data has enabled Wen Ken's management team to make financial decisions with greater insight. "One of the major benefits we've experienced has been the improvement of inventory and costing accuracy from 92% to 99.5%," Fu says.
Cosmosynergy ERP security
ERP security is all about protecting your ERP systems from any infiltration by taking effective security measurements. The main concept of the ERP system is to centralise all data to a repository so that it enables better management of our business processes. Therefore, most companies are likely to store highly sensitive data like financial results,manufacturing secrets, bank details, and etc into their ERP systems. Unfortunately, this results in that there will be a higher risk of external threats.
Nowadays, cybersecurity threats are on the rise. And one of their favourite systems to target is the ERP system. Hackers are aware of the valuability of those data and will try to hack into the ERP system. After successfully infiltrating the system, they will steal all of the organisation's precious data and the company would not be able to get access or even recover the data that had been stolen by them. The hacker will then sell those stolen datas to the organisation's competitors or request a certain amount of money from the organisation to ransom back their stolen data.  If the company is not able to make the ransom payment, they might be not getting their data back and eventually it will disrupt the organisation business heavily because the ERP system is meant to be the core system of the company.
 Another concern is that the organisation's reputation will definitely drop once this matter has been announced to the public. Customers and suppliers will then feel insecure to support the business and might end up abandoning the business and cooperating with a more secure organisation. Due to the reputation drop, the chance of losing new customers is also high as they already have a bad impression before cooperating with the organisation. In the end, the organisation might lose both their existing customers and potential customers.
Assuming the organisation is able to make the ransom payment and successfully claim back all of their stolen data, but eventually it still results in a loss in revenue for the organisation. Furthermore, this is not the only financial loss that will happen, as the organisation will still need to pay a lot of extra funds to solve some other issues like, regulatory fine, investigation cost, victim covering cost, recovery cost, and etc. This can be a major issue to organisations that do not have enough funds as their organisation might straightly turn into a bankrupt state.
 In conclusion, protection of ERP systems is an extremely important aspect in order to protect the organisation's data, finances and reputation. 
Solution
For the Cosmo Synergy ERP system, SYSPRO realised that sufficient oversight and control of transactions and operations are a critical part of the ERP security measurement. Therefore, the SYSPRO's governance, risk management and compliance functionality provide the organisation the ability to monitor and document information flows and business transactions, so the detection and prevention of risk can be increased. 
In the corporate regulatory environment where a business operates, SYSPRO provides necessary controls for the segregation of duties, integrity of operations and auditability to help the company satisfy all regulatory requirements.
SYSPRO's security management features can be split into four main parts that provide users full visibility to the transaction of data beneath the company. The four parts are :
Access Levels
The main purpose of this part is to prevent unauthorised access and also ensure authentication before getting access to the systems. The security features included are password control and operator maintenance facilities. Administrators will also have the rights to control the accessibility of certain business processes, modules, program functions and activities.
Controls
SYSPRO can also help some companies that have wide set up options to create a system that suitables according to the company's control requirements. The options of the control requirements include operators, groups, roles, password, set-up options, power tailoring functionality, electronic signatures, process modelling, workflow.
Monitoring
The objective of this part is to allow users to be aware of the state of the system so that prevention can be taken if any changes or irregularities occur. SYSPRO provides a monitoring function that a dashboard will be providing visual indication of what is happening, as well as systems which can be automated so that continuous controls monitoring can be implemented.
Auditing
Master data amendment journals and transactional audit trails will be recording all of the data change activities and users responsible. There is also another facility known as job logging, where it provides an audit trail of users' access and processing activity.
ERP FAQ
---
ERP
ERP helps organisations out there to collect, store, manage, and interpret data from different business activities for business purposes. Later, the data can be interpreted and a report can be generated.
There are mainly 3 types of ERP systems. The three main types are known as cloud ERP, on-premise ERP, and hybrid ERP.
ERP is a software suite of various applications. SAP is a software development corporation that provides ERP software solutions in the market.
Services like enhanced business reporting, improved inventory cost, cost savings, better data & cloud security and supply chain management are able to help organisations out there to collect, store, manage, and interpret data from different business activities for business purposes.
ERP stands for enterprise resource planning. It is a business management software where business organisations implement it to their daily operations to run their business and seek improvements out of it.
The cloud-based ERP software is a web-based solution where the organisation needs an internet connection in order to get access to the datas because all of it is stored in the cloud storage.
The hybrid ERP software refers to a combination of the cloud-based ERP and the on-premise ERP. This type of model provides flexibility to the ERP users, allowing them to mitigate between delivery models or integrate benefits that are not available in the current existing implementation.
The on-premise ERP software is one which is implemented onsite and maintained in a physical space. Usually, it will be hosted in the company's servers and computer so that the organisation could have full control, support and ownership of the entire system.
The most frequent industries that use ERP are healthcare, hospitality, professional services, manufacturer, nonprofit organisations, and construction.
A complete ERP system will help companies with budgeting, planning, and reporting on financial results, helping the companies generate major time and cost-savings. It is great at automating and managing tasks which are related to purchasing, inventory and order management, manufacturing project management, workforce management, sales and marketing and more.
ERP is able to provide the organisation a comprehensive vision of the current business performance while minimising data duplication.
---
ERP Integration
The most common integration methods that are used by businesses are called Point-to-Point Integrations, Enterprise Service Bus (ESB), and Integration Platform as a Service (iPaaS).
Enterprise Service Bus or also known as ESB is an on-premise software that uses connectors and adapters between software to enable communication between them. This integration method works well on vertical scaling but not horizontally. It is more complex compared to the other methods, therefore it is not an ideal solution for those who aim to simplify their business.
ERP integration is a method that is executed by a business company to connect its ERP software with other types of application softwares.
Integration platform as a service or in short known as iPaaS offers a cloud-based approach to integration. It is designed to connect ERP systems to SaaS software and other types of integrated software. iPaaS has greater speeds compared to ESB, and it is more flexible and inexpensive. Nowadays, iPaaS is the ideal solution for many modern businesses
Point-to-point directly connects one specific software to another piece of it. This method is quick and effective and can be implemented in a scenario where there are only two pieces of software to connect. However, the connections need to scale exponentially when the volume of software increases. Therefore, It might become a huge burden for the IT department that works in a large company because it is difficult to create and maintain large-scale integrations.
The main objective is to improve the productivity and insights so that the company can achieve a state that there is only a single source of truth.