How ERP Software Is Implemented In Food Industry
Origins of See Hoy Chan Agencies Group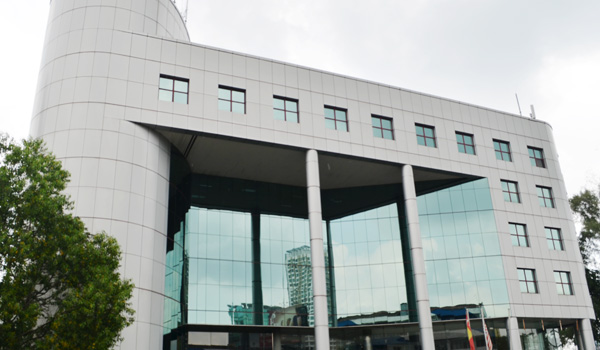 The roots of See Hoy Chan Agencies Group can be traced back to the late 1920s, when our founder, The Late Dato' Teo Hang Sam, arrived at our shores and originally peddled various things before opening an egg booth in Kuala Lumpur.
The Late Dato' Teo later built See Hoy Chan, or 'a storehouse full of wealth throughout the four oceans,' in 1938 with the creation of a miscellaneous store in Kuala Lumpur. As See Hoy Chan's company extended into Singapore in the 1950s, The Late Dato' Teo moved into other commercial operations like property development, trade-in Ajinomoto goods, rice, insurance, and the rest is history. Seeing that the Ajinomoto business was expanding rapidly, See Hoy Chan Agencies Group, which is still a family-owned trading company, was founded in 1966 specifically to distribute and sell Ajinomoto products throughout West Malaysia, and we have just celebrated our 49th year of business partnership. Since then, we have supplied our consumers with quality, innovation, value, and satisfaction. See Hoy Chan Agencies Group is now in the hands of the fourth generation, with direction from the third generation, bringing with us current ideas as well as fresh found passion into our organization in order to maintain our strong business legacy.
Moving Beyond Manual Processes
Before the deployment of an ERP system, See Hoy Chan Agencies clerks had to manually enter payment data into Excel spreadsheets, and checks had to be handed over to the Accounting Department to be documented.
With only 16 sales staff supporting the expanding business, it was clear the company needed a more robust backend system to help better optimize the workflow.
Teo Tee Cheang, Assistant Operations Manager at See Hoy Chan Agencies, says sales and collection data was prone to errors, and the customer base was consistently increasing.
Information required by the management team could only be provided after two months. There was just way too much paperwork and too many delays in producing reports on sales, stocks, and collection.
Cheang realized the company needed to implement an enterprise resource planning (ERP) system coupled with sales force automation software. He wanted to equip the sales force team with handheld terminals so customer data could be captured and tracked anytime, anywhere.
The mobile terminals would enable us to acquire more accurate and updated information on our customers' buying patterns such as frequency of purchases, types of SKUs purchased, and accurate stock inventory of all our warehouses and goods in sales vans.
The first phase was completed in April 2012 and the deployment team spent the next six months identifying and resolving issues that popped up.
By October 2012, the ERP and sales force automation system was extended to all office branches.
"With SYSPRO reporting capabilities, we can identify areas in our business operations that present risks to the company. In addition, we can more easily analyze and understand our customers' buying patterns."
Teo Tee Cheang – See Hoy Chan Agencies' Assistant Operations Manager.
Accuracy and Visibility
The company also reduced manual errors. "With SYSPRO reporting capabilities, we can identify areas in our business operations that present risks to the company," Cheang says.
For example, some regular customers are on credit terms. We can then identify any lapse in the collection and work on it.
With the sales figures compiled using SYSPRO, data can be provided to customers located in the surrounding areas to help them identify See Hoy Chan products that are generating high sales returns.
The management team now has access to month-end closing reports within seven days.
Cheang also mentioned he has closed the books for previous months and two days later, he was already finalizing reports to be submitted to the management team.
"Before SYSPRO, it took us a very long time to collect all the sales orders, manually enter them, manually tally them up with the inventory, and then match that up with the payment collections."
He can monitor sales figures and highlight areas that need improvements to the sales force team during their mid-month review.
The team can take immediate action and work to meet or exceed their sales target in the remaining weeks of the month.
While employees were initially resistant to changes, many soon realized the benefits of SYSPRO as they are now able to easily assess their performance as well as customer and sales records.
Cheang comments: "Adoption of any technology can take a while, especially with a sales force that has been accustomed to manual sales collection for the past 20 to 30 years.
Benefits of ERP to the Food Industry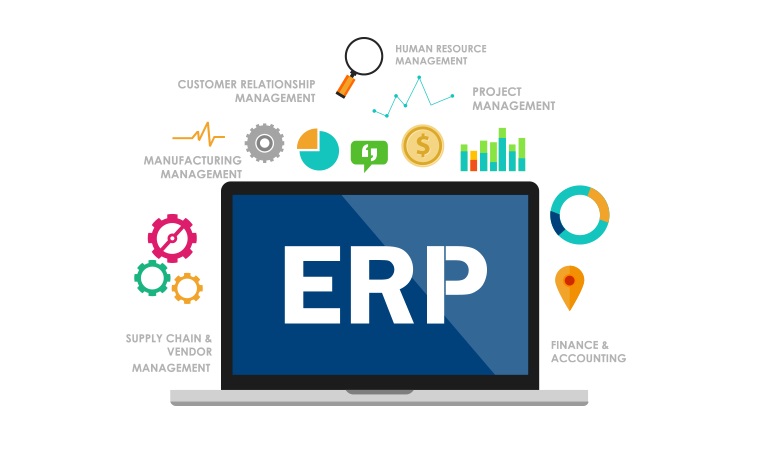 An ERP system enables food companies to manage and optimize their business processes – from purchasing, accounting, finance, human relations, and production to logistics. In short, ERP is the software that keeps your business up and running.
As a data and process hub, the ERP system is involved in every digitalization project. When dairies want to trace their batches with RFID, when you want to build a B2B online store for your customers, or when sausage manufacturers want to enhance the control of their filling machines: improvements in your supply chain, administration, production, or sales are usually sustained by ERP data. The same is true if you want to tie blockchain and artificial intelligence into your digitalization strategy, or if you want to build an intelligent food factory. Without the ERP software in the background, none of this would ever become reality.
Good data management with ERP is the ideal basis for a continual improvement process. Data-centric companies like Californian manufacturer Courage Production lead the way. They use ERP not only for routine tasks, but also to rationalize their day-to-day operations based on digitized information from production: for example, deciding which product goes into which smoking chamber, using advanced planning and scheduling, or minimizing losses in the operation. By linking the ERP data with data from other systems, decisions could even be automated, as is the case with machine learning.
And not forgetting cost reductions. A glance at the margins in this industry reveals the importance of this topic: according to CSIMarket, the gross profit margin for the food-processing industry in 2019 was 22.05% – significantly below the total market average of 49.4%. If you do not utilize all digitalization opportunities in this and without understanding the ERP system as a cost reducer, you are facing difficult times. Looking at the industry's value-adding processes, many companies are only at the outset. About 68 percent of the companies still use paper when working with the ERP system (CSB Survey 2020) – a situation that consistently digitalized companies have turned their back on many years ago.